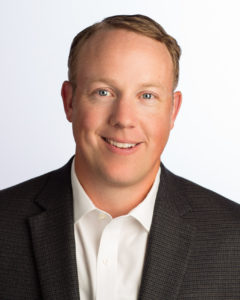 The Knowledge Group/The Knowledge Congress Live Webcast Series, the leading producer of regulatory focused webcasts, has announced that Workman Nydegger Shareholder, Sterling Fillmore will speak at The Knowledge Group's webcast entitled: "Alice Storm Aftermath: Cost Effective & Winning Strategies LIVE Webcast."  This event is scheduled for Tuesday, July 17, 2018, from 10:00 am to 11:00 am (MDT).
For further details or to register using Workman Nydegger's complimentary code, please visit:
https://www.theknowledgegroup.org/checkout/?utm_source=FREE-Passes&utm_medium=email&utm_campaign=Alice+Storm+Aftermath%3A+Cost+Effective+&Winning_Strategies
About Sterling Fillmore
Sterling D. Fillmore counsels clients in all aspects of intellectual property. He works with companies of all sizes, ranging from global multinational corporations to small startups and single inventors. He also serves universities, both in and outside of Utah, in procuring patents in both the U.S. and abroad. Mr. Fillmore has extensive experience in all matters of patent prosecution, including the preparation and filing of patent applications in the U.S. and abroad, conducting examiner interviews and post-examination proceedings before the Patent Trial and Appeal Board.
Prior to law school, he studied physics and spent nearly four years working on research involving ferritin protein nanobatteries and indium-doped semiconductor nanocrystals. Mr. Fillmore also counsels clients in patent infringement and validity opinions, licensing of intellectual property rights, freedom to operate, and due diligence of IP portfolios during acquisitions and mergers.
Event Synopsis:
After the Supreme Court's decision in Alice v. CLS Bank, the number of patent eligibility cases from district courts skyrocketed and are now reshaping the patent eligibility case law. With the rise of significant legal and regulatory developments surrounding the patent landscape under the Trump's administration, this trend is expected to continue for the years to come.
In this LIVE Webcast, a panel of thought leaders and professionals brought together by The Knowledge Group will provide an in-depth discussion of the fundamentals as well as recent developments post-Alice. Speakers will identify the implications of these developments to the current patent-eligibility landscape. They will also provide best practices and strategies to avoid risks and common pitfalls.
Key topics include:
• The Patent Eligibility Landscape: Post-Alice
• Significant Court Rulings
• Common Risks and Legal Pitfalls in Determining Eligibility
• Best Practices and Practical Tips
• What Lies Ahead
About The Knowledge Group/The Knowledge Congress Live Webcast Series
The Knowledge Group was established with the mission to produce unbiased, objective, and educational live webinars that examine industry trends and regulatory changes from a variety of different perspectives. The goal is to deliver a unique multilevel analysis of an important issue affecting business in a highly focused format. To contact or register for an event, please visit: http://theknowledgegroup.org/