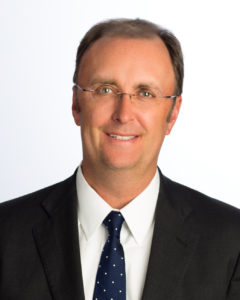 Justin Cassell will speak at the Electronic and Computer Patent Law Summit at 9:00 am on June 19th in Denver, Colorado. He will speak on "Objectives and Processes in Validity Opinions and Due Diligence Evaluations."
Where
The Electronic and Computer Patent Law Summit will be held on Tuesday, at the USPTO – RockyMountain Regional Office, Bryon Rogers Federal Building, 1961 Stout Street, Denver, Colorado 80294.
Why You Should Attend     
Intellectual property rights, particularly patents, remain an important legal tool for small and large businesses and inventors. The legal landscape related to patent prosecution and patent litigation is evolving rapidly. It is crucial to understand these changes and how they will affect you or your clients.
This agenda for this single-day multi-session summit will cover a broad range of topics including:  
·        Invalidity Analysis and Due Diligence relating to Software and Electronic Inventions
·        Ethical Issues concerning Patent Litigation
·        AIA Post-Grant Challenges 
·        A Roundtable Discussion with Patent Trial and Appeal Board (PTAB) Judges
·        The Interplay between Artificial Intelligence / Machine Learning and IP
·        Open Source Considerations
·        An Examiner Roundtable Discussion·     Patent Prosecution Ethics
Guidance on these topics and more will be presented by leading in-house, scholars, and private practitioners. Representatives from the judiciary and the Patent Office are also invited.  CLE credit will be applied for, including ethics credit where applicable.
Who Should Attend?      
In-house counsel, patent practitioners including litigators and patent prosecution attorneys, and scholars who are generally interested in developments surrounding intellectual property law as it relates to electronic technology and digital computing.  The annual Summit is an excellent forum to share knowledge of best practices.
 What You Will Learn:
Pragmatic advice as to how to evolve your practice in view of changing contours of patent law

Guidance from prosecutors and litigators as to the evolution of subject matter eligibility

Discussion of the future of protection of software-implemented inventions