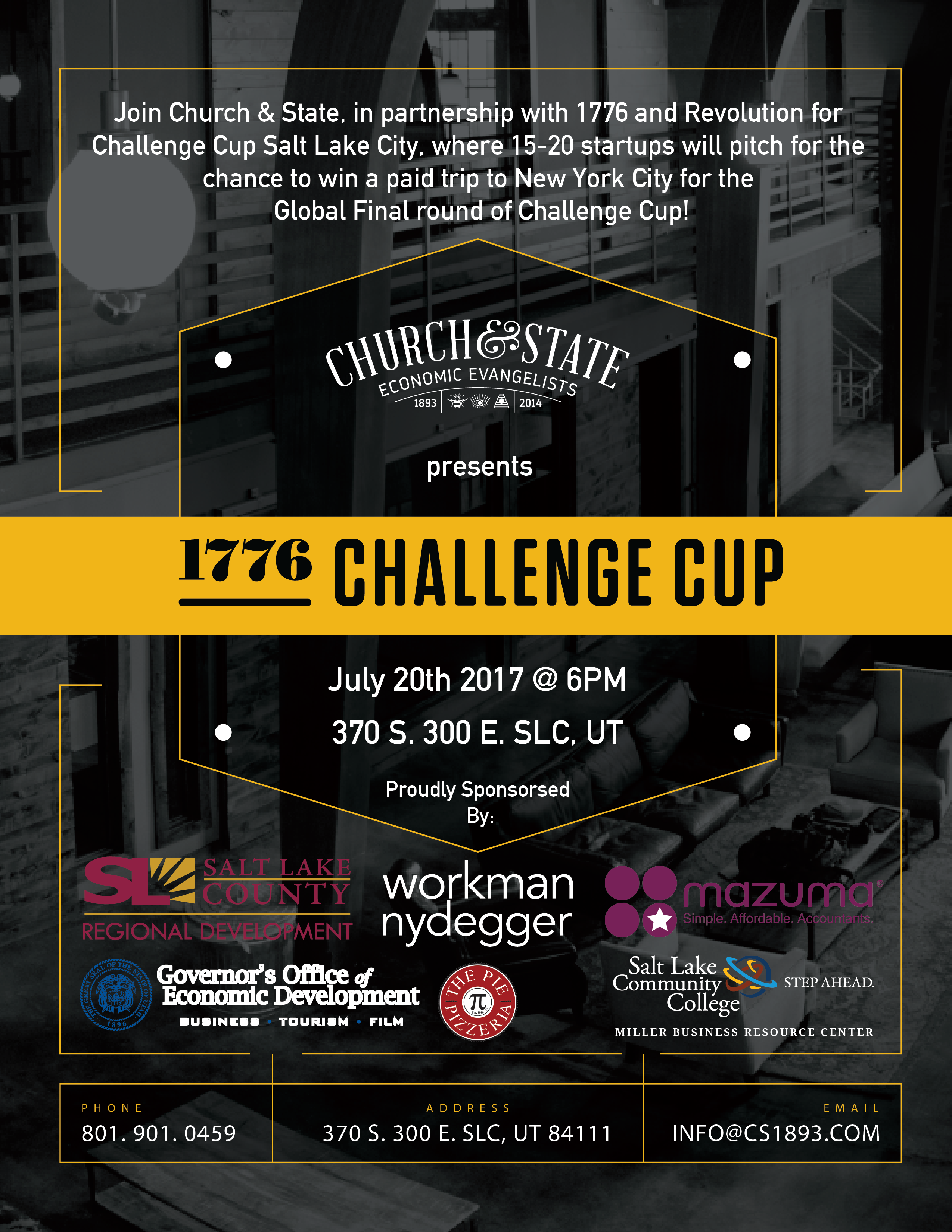 We are proud to sponsor the 1776 Challenge Cup presented by Church & State and Revolution. On Thursday, July 20th, 15-20 startups will pitch their ideas to a panel of judges for the chance to win a paid trip to New York City for the Global Final round of Challenge Cup!
Challenge Cup is a worldwide tournament for the most promising, innovative startups to win prizes, make connections, and share their vision on a global stage. This year, 1776 is partnering with 75 cities to host Challenge Cup Local events, and Church & State is excited to host the competition for Salt Lake City's top startups!
One winner will advance with a free trip to the Global Finals at Challenge Festival in New York City from November 13-17, 2017.There, the finalists will compete for the grand prizes as well as spend time with the investors, customers, media and other key connections that can help them succeed on a global scale.
Interested in attending Challenge Cup Salt Lake City for FREE to see the startups in action? RSVP today at the following link: https://www.eventbrite.com/e/challenge-cup-salt-lake-city-tickets-35016827273
Want your startup to compete in Challenge Cup Salt Lake City? Apply here: http://union.vc/2017-challenge-cup-salt-lake-city