Dr. J. Paul Norton Joins Workman Nydegger as Newest Associate
October 17, 2016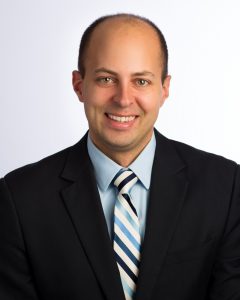 SALT LAKE CITY, OCTOBER 17, 2016 – Workman Nydegger is pleased to welcome Dr. J. Paul Norton as an Associate. Dr. Norton has joined the firm's patent prosecution group, where his practice will focus on counseling and prosecution for patents and trademarks.
Dr. Norton holds a Ph.D. in Microbiology and Immunology from the University of Utah, where he gained extensive experience with the function of the mammalian immune system and teasing apart the genetic and molecular bases for microbial pathogenesis. Dr. Norton's research has been published in multiple peer-reviewed journals and he has presented his research at numerous national and international conferences.
Dr. Norton complements his institutional knowledge of biotechnology and life sciences with experience in the software and the electronic arts, having founded and operated two technology-based startups. His unique backgrounds allow him to help serve clients' intellectual property needs in the biotechnology/medical/chemical space as well as in the software and electronic media industry. Before becoming an associate, Dr. Norton served as a patent agent where he worked with clients on patents that fuse software and hardware components with advancements in biotechnology and medicine in addition to working with clients in areas that focus on products, systems, and methods related to microscopy and optics, natural scaffolds for wound healing, pathology diagnostic equipment, surgical devices, PCR technologies, vaccine development, and pharmaceutical drug delivery systems and therapeutics. Joining Workman Nydegger as an associate, Dr. Norton is looking forward to continuing to provide intellectual property services in these areas.